Satin Purple 5-Band Tango Shoes
Satin Purple 5-Band Tango Shoes
Hand made Argentine Tango and Night Out Shoes for Women
Material: Fabric
Color: Purple
Comfort sole with extra padding under the forefoot.
Shoe bag included.
Heel Cage (Back of the Shoes):
Open
Toe Style (Front of the shoe):
Open
Find similar
TO DETERMINE YOUR U.S., U.K., OR EUROPEAN SHOE SIZE
Use a ruler or tape measurer to measure your foot (from the heel to the tip of your longest toe).
Choose a table below (U.S. to find your U.S. size, U.K. to find your U.K. size, Euro to find your European size).
Find the closest measurement, in inches, that is equal to or greater than the length of your foot. For example, a man whose foot measures 11-1/4 inches is a U.S. 12, a U.K. 12, or a European 47.
MEASURING TIPS
To ensure an accurate reading when measuring, flatten your foot by shifting your weight forward.
If your measurement is between two sizes, always move up to the larger size.
Be sure to measure both feet. Many people have feet of different sizes. Fit to the larger of the two.
Fit yourself at a similar time as when you will be wearing the footwear. For daily footwear, fit yourself when you've been on your feet all day because your feet have expanded.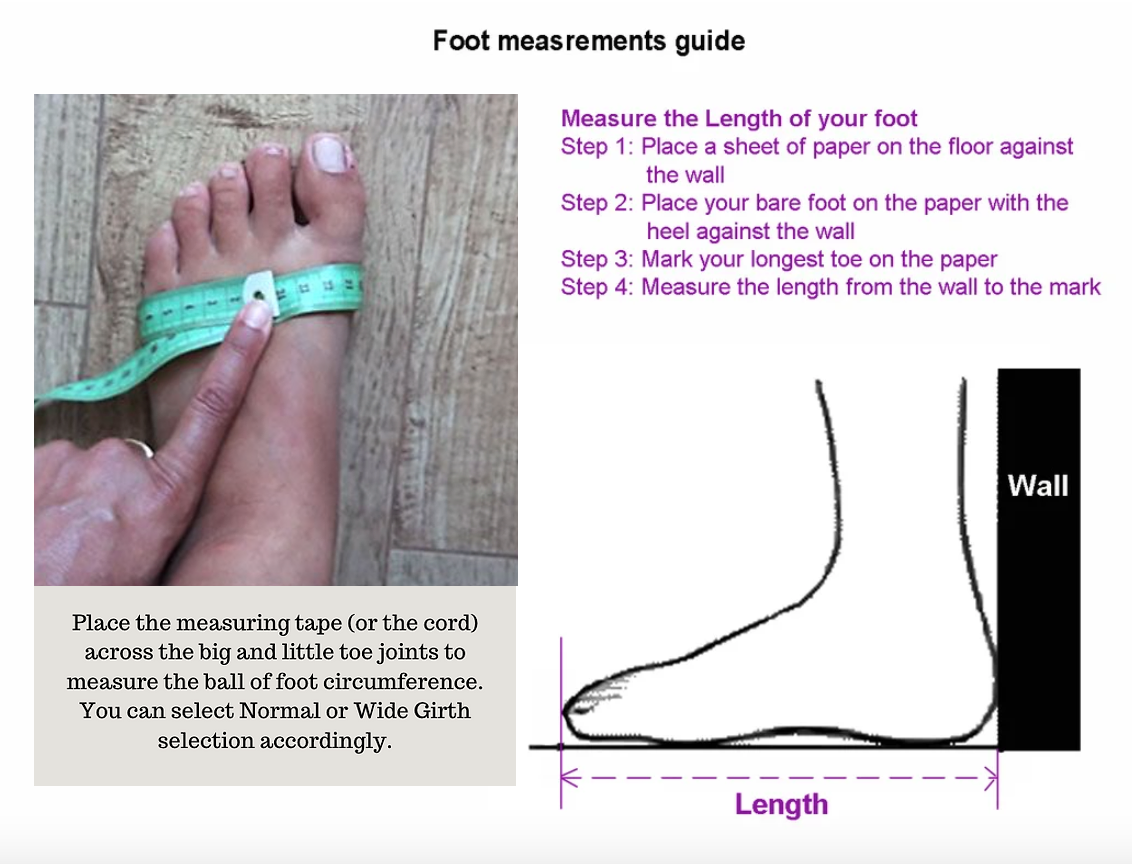 SIZE CHARTS
You can see our standard shoe sizes and measurements below.
If you have special sizing needs (wide foot, half numbers, etc.) you can always order custom made shoes through Custom Order by clicking here.
Shoe Size Chart - Women's Shoes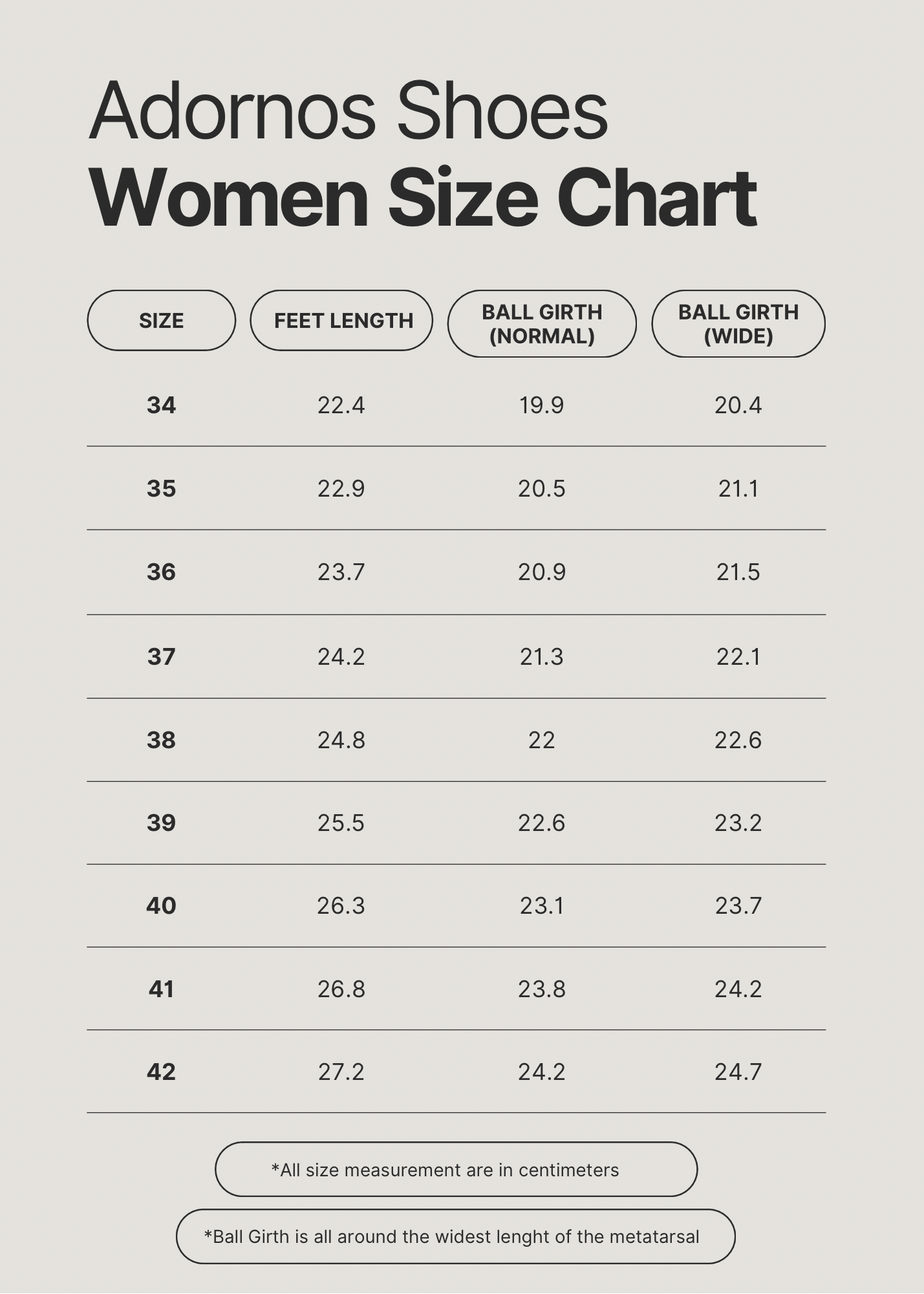 Shoe Size Chart - Men's Shoes
HEEL HEIGHT
Pont is the heel height of the shoes. It changes as the shoe size change.
For example, 13 pont heel of a size 40 shoe is 8,7 cm and 13 pont heel of a size 35 shoe is 8,2 cm.
11 Pont: 7 - 8 cm
13 Pont: 8 - 9 cm
15 Pont: 9- 10 cm
IMPORTANT: In our online store, mostly shoes heels sizes are 13 Pont in all product photos.
With other heel-heights the shoes will look different because the shapes are different; as you can see below.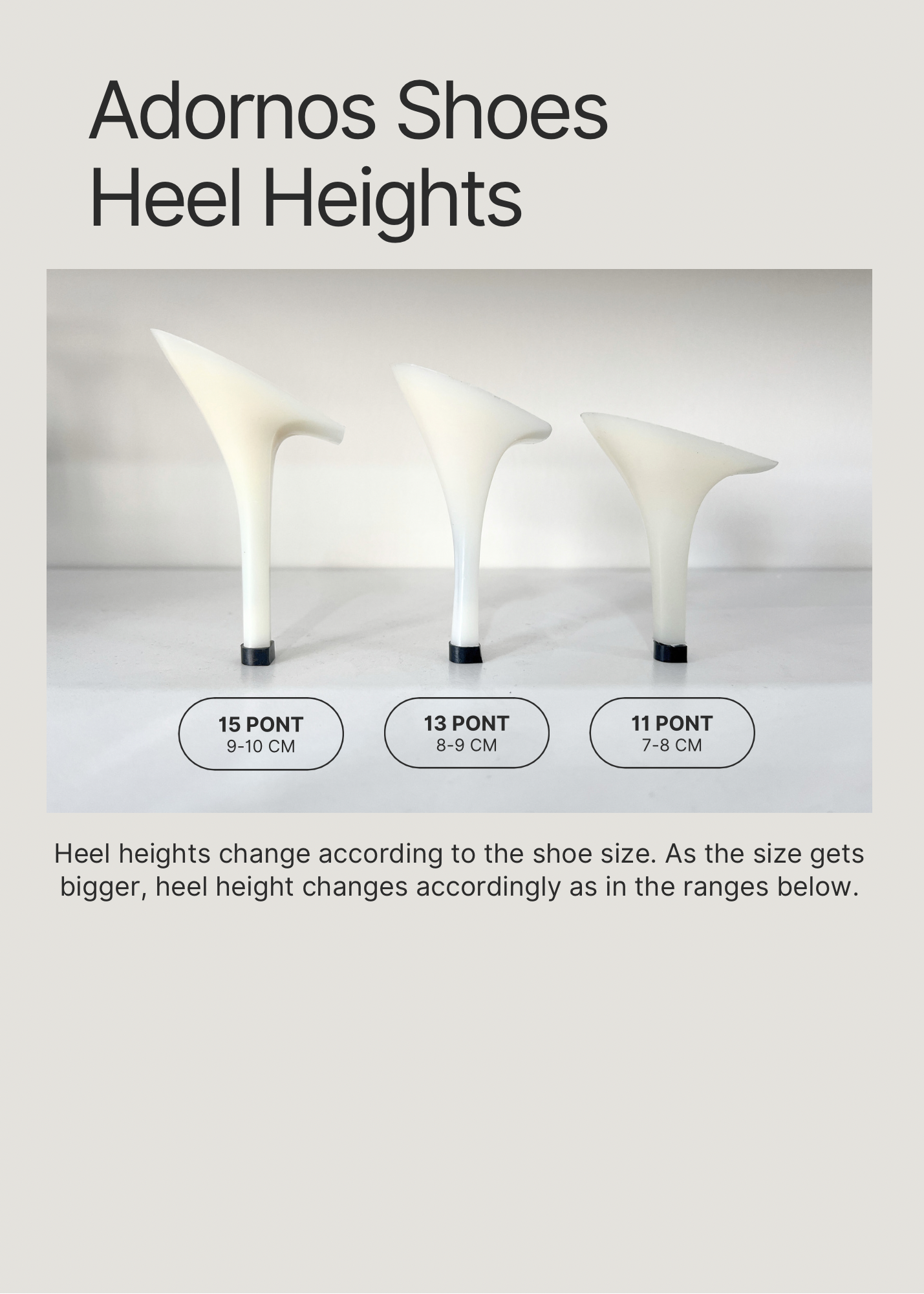 All Bank Card

No installment